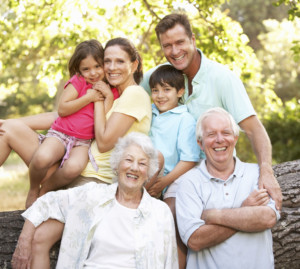 Do you know what "elder" means? It means you were here first. It means you have seniority. You are a classic. Worthy of respect. Fully. Grown.
So when we talk about elder care, that means that you are at a point in life where you are the elder. You are wiser. And with this privilege comes responsibility, decisions, and yes – a fair share of challenges. That's where we come in.
What We Do
---
The first thing we do, with every client, is listen. Life is unpredictable, and everyone's needs are different – what we do depends on what you need. Whether you need help with everyday tasks (scheduling appointments, paying bills, getting meals …) or the bigger picture, (getting your plans in place, help with downsizing, plans for independent living, finding assisted living …) we can help.
We are available to you every day, around the clock, no matter where you are. We'll travel to your home, facility, or host you in our offices. We can work together as a team with your family, attorneys, and doctors to make sure you are getting everything you need, and are ready for whatever comes next.
When we say we do it all, we really mean it. But the most important thing we do is provide peace of mind, for you and your loved ones. We do it all, with heart.
List of Services
---
In-home Care Companion
Dealing with the VA
Advocate with Hospital, Family
Ensure Care Standards
Assist with Long-Term Care Insurance Benefits
Moving Arrangements
Plan for Independent Living
Periodic Check-Ins and Visits
Downsizing Assistance
Facilitate Meals
Funeral Arrangements
Housekeeping
Organization of Paperwork (i.e. Tax Documents)
Basic Bookkeeping, Balance Checkbook, Pay Bills
Animal Care and Arrangements
Assistance with Health Insurance Benefits and Medicare
Certifications and Credentials
---
Ginny Yates, Certified Dementia Practitioner (CDP)®, Certified Senior Advisor (CSA)®, National Registered Professional Guardian
Debbie Thompson, MSAT, Certified Online QuickBooks ProAdvisor, Certified Senior Advisor (CSA)®
We are excited about the team of people providing our PrimePlus services. To learn more about how we can assist you or a loved one, schedule an appointment with us today.