Gail Markham Receives AFLP Award
Gail Markham, CPA, ABV, CFF, CFE, CFP®, Florida Supreme Court Certified Family Mediator, and Partner at Markham Norton Mosteller Wright & Co., P.A. (MNMW) has been awarded the Association of Family Law Professionals (AFLP) Hugh E. Starnes Think Outside The Box Award. This award is presented annually after a committee of past recipients considers nominations of deserving candidates, all of whom have distinguished themselves by outstanding leadership and dedication to non-adversarial best practices in family law.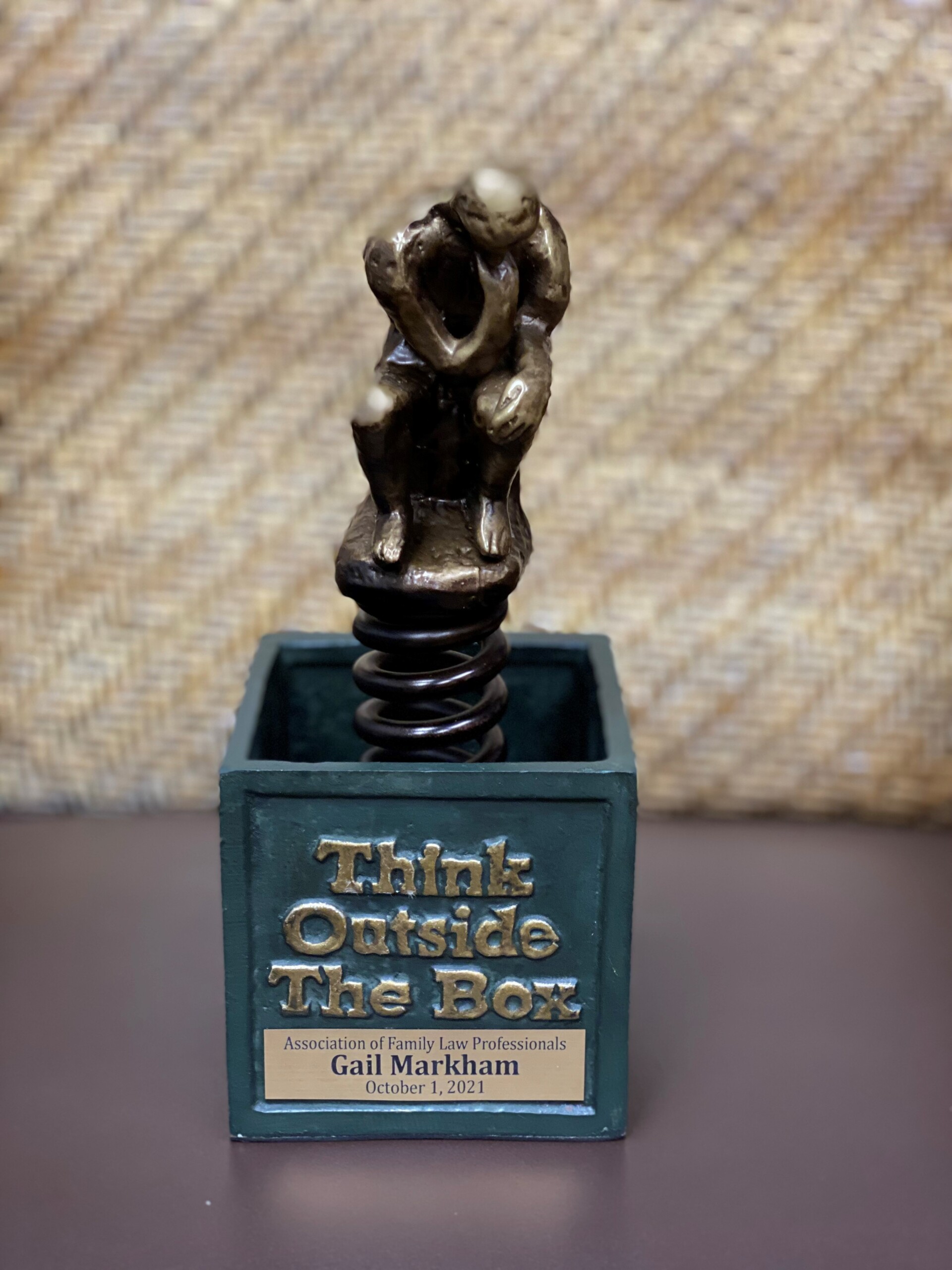 The committee of past recipients shared that "Gail is an expert that family law professionals want on their team, providing flexible thinking, innovative ideas, and multiple ways to solve problems, even when solutions seem out of reach. When emotions fuel irrationality and disrupt patience, Gail is there to soothe potentially disruptive feelings and to redirect parties to identify more constructive solutions to optimize outcomes."
The AFLP is comprised of judges, lawyers, mental health and financial professionals, judicial assistants and court staff members, mediators, school counselors, educators, and other professionals who work to help families through the maze of marital and family law matters. The mission of AFLP is to make divorce less traumatic, less expensive, and less time-consuming. AFLP has served as a model to many other local groups in and out of the State of Florida and continues to seek and develop methods and techniques to resolve family disputes that enhance the quality of life of our community's citizens. Visit www.aflpnetwork.com for more details.
___________________________________________
Our team at MNMW is working constantly to bring you the most recent news and updates related to the COVID-19 crisis that could impact you and your loved ones. 
For more information you can visit our MNMW Coronavirus (Covid-19) Resource page with the button below or call in at (239) 433-5554.