MNMW Receives FPRA Award of Distinction
Markham Norton Mosteller Wright & Co., P.A. (MNMW) won the Award of Distinction from the Florida Public Relations Association (FPRA) during the annual State Image Awards event. This award highlighted the successful Public Relations Campaign that the firm implemented to increase Google Review engagement for MNMW.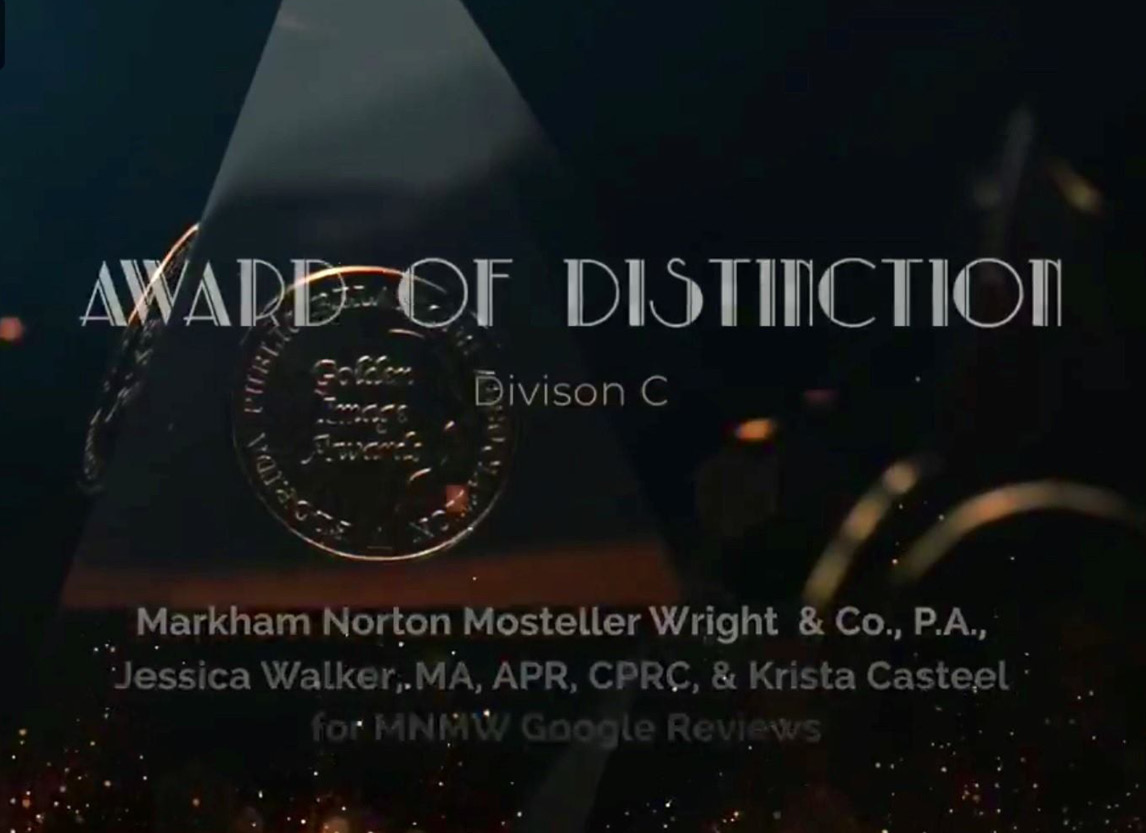 "We are very excited to receive this award and be recognized by the FPRA State organization," said Jessica Walker, MA, APR, CPRC, Marketing and PR Manager/Consultant at MNMW. "We value our relationships with our clients and our community. Implementing the Google Review campaign allowed us to get feedback on how we can continually provide the best service on all projects."
Online reviews play a significant role in building and maintaining relationships for business engagement. Since the culture of MNMW revolves around relationships, it was essential to the firm to access any resource available that can enhance and share its brand message. Google Reviews impact Search Engine Optimization (SEO) for business websites, so the MNMW Marketing and PR team recommended implementing an ongoing campaign, that was rolled out in stages, to request and encourage reviews on individuals' experience with the firm.   
___________________________________________
Our team at MNMW is working constantly to bring you the most recent news and updates related to the COVID-19 crisis that could impact you and your loved ones. In a continuing effort to maintain the health and safety of our valued clients, our team, and the community and to cooperate with the advice of health officials, MNMW lobbies in Fort Myers and Naples will be closed to the public until further notice.
For more information you can visit our MNMW Coronavirus (Covid-19) Resource page with the button below or call in at (239) 433-5554.